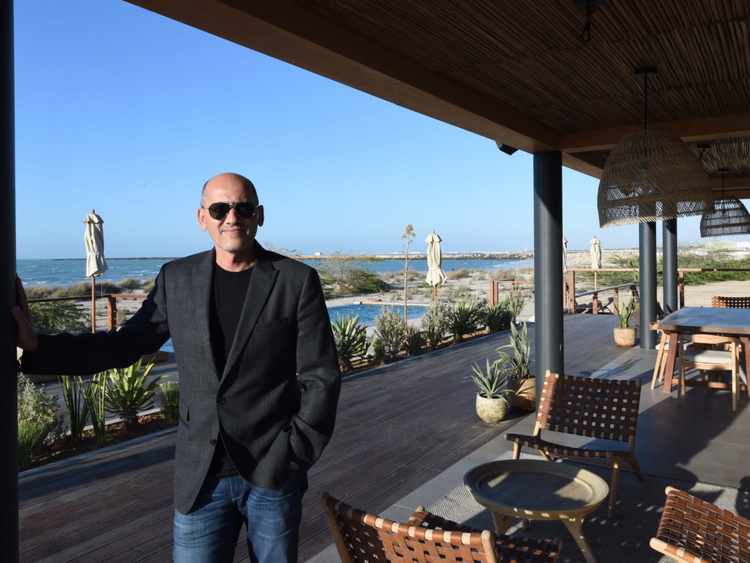 News
IMKAN has awarded Al Dhabi contracting LLC a 236 Millions contract to build its new project Al Jurf.
06 May 20
IMKAN has awarded Al Dhabi contracting LLC a 236 Millions contract to build its new project Al Jurf.
Abu Dhabi: Abu Dhabi-based developer Imkan has awarded Al Dhabi Contracting a Dh236 million contract to build the first phase of the master-planned development of AlJurf; its second home coastal destination set along the coast of Sahel Al Emarat.
Scheduled for completion in 2022, the first phase of AlJurf, AlJurf Gardens, will see Al Dhabi Contracting build 146 residential and two show villas over a total area of 57,851 square metre.
"Our second home destination, AlJurf, is a special project for us, as we have undertaken a guardianship role to preserve the incredible nature found at the site. The development will provide an unparalleled and authentic cultural and living experience, while paying homage to the UAE's rich heritage," said Imkan's CEO Walid El Hindi.
"Our priority in choosing a construction partner for this project was to work with one that shares our ethos and beliefs. We are confident that Al Dhabi will play a vital role in the smooth delivery of AlJurf to the best standard while - most importantly - protecting AlJurf's natural habitat and ecosystem," he added.
Alongside unique residential communities, phase 1 of AlJurf will also include a private beach and marina, as well as a community centre all situated amid abundant and verdant open spaces. Route to the private beach will be accessible through a network of sikkas and parks linked to every plot within the phase.
"As a company that has played a major role in the growth of the UAE with its numerous specialised developments, we will be drawing on our unrivalled expertise to bring to life this premium lifestyle concept," said Samy Edward, Al Dhabi's general manager.
"Al Dhabi will be using its experience in harmonising projects with their natural environments to ensure that residents of AlJurf Gardens enjoy the very best facilities constructed to the highest international standards, all set in a pristine and untainted ecosystem," he added.
As well as its residential development, Imkan has also partnered with leading European health and wellness provider SHA Wellness Clinic, which will see the development of the SHA Emirates centre, the group's first dedicated health and treatment facility in the Middle East. The centre will have 120 rooms and suites when completed.
Error loading Partial View script (file: ~/Views/MacroPartials/NewsBlock.cshtml)